Thanks you for visiting Ticket Triangle! We have a one of the largest selections of Dispatch tickets with some of the lowest prices on the Internet. If you would like to attend a tour or to view schedules and information, Ticket Triangle is the place to visit. We have been in business and online since 2005 and have served hundreds of thousands of customers.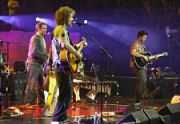 Portland, ME
Thompson's Point
Dispatch & Moon Taxi
July 20, 2019
Saturday 6:30 PM
View Tickets
Vineyard Haven, MA
Martha's Vineyard Veterans Memorial Park
Beach Road Weekend: John Fogerty, Dispatch, Alejandro Escovedo & Mason Jennings - Saturday
August 10, 2019
Saturday 1:00 PM
View Tickets
Asbury Park, NJ
Bradley Park
Sea Hear Now: Dave Matthews Band, The Lumineers, Dropkick Murphys & Dispatch - 2 Day Pass
September 21, 2019
Saturday 3:30 AM
View Tickets
Asbury Park, NJ
Bradley Park
Sea Hear Now: Dave Matthews Band, Dropkick Murphys & Dispatch (Time: TBD) - Sunday
September 22, 2019
Sunday 12:00 PM
View Tickets
To order tickets online visit one of the urls above. We sell tickets to all types of and events.
TicketTriangle.com is a premier site for tickets on the Internet! We sell tickets or any other and other events throughout the country. We can put you and your family into the best seats for the of your choice.
Tough to find tickets and seats for many other world tour or event are offered here. We sell some of the best seats available, including front row and sold out tickets, and many of our tickets are cheap, inexpensive and a good bargain. Many of the tickets we sell are for sold out Dispatch tickets. Order your discount tickets through the Ticket Triangle website any time.

New York,NY